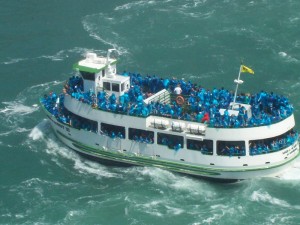 The Maid of the Mist boat tour is an exceptional attraction the will take you for an up-close and personal view of the mighty and majestic Niagara Falls on both sides of the border.
The photos in this gallery were taken on Friday, June 15, 2012 just hours before Nik Wallenda's tightrope walk over the Falls.
Other Links: http://www.maidofthemist.com
 Maid of the Mist – Map and Location
Click on the flag for  information.