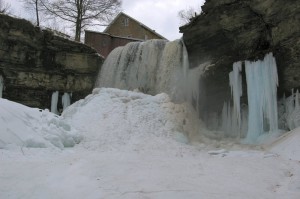 Below Decew Falls Winter 2011 – February 17, 2011
When I looked back I didn't see any footprints… It's because I was on my ass all the way! Nice photos however. That's all I have to say about that.

Decew Falls – Map and Driving Directions
Click on the flag for driving directions and information.